Hendrick J. Odendaal, Detective Captain, South African Police Service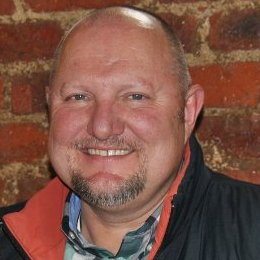 Detective Captain Hendrik J Odendaal (Hennie) is a career Detective with the South African Police Service. He has 25 years of service with the national police service in South Africa. His specialization in firearms began when he was approached to assist as a founder member of the Illegal Firearm Investigation Unit in South Africa.
Hennie is a certified range officer, foreign weapons instructor and facilitator in the field of small arms. He is involved in the ongoing training and execution of cross border operations under SARPCCO and INTERPOL, in the SADC region in Africa. These countries are Tanzania, Malawi, Zambia, Zimbabwe, Mozambique, Namibia, Botswana, Lesotho, Swaziland, Mauritius, Democratic Republic of the Congo, South Africa and Angola.
He has a special interest in Firearm Identification, Concealment Techniques and Trafficking Routes related to small arms. He has taught classes on these subjects in Sub Saharan Africa, USA and Canada, including as a guest instructor at the International Law Enforcement Academy, Gaborone, Botswana.
He attended the following training courses in the field of Firearm and Crime Investigations:
Detective Course, Counter Insurgence Course, Riot and Violent Crime and Firearm Investigators Course, Forensic Course for Investigation Officers, Identification of Terrorist Weapons Course, Identification of Explosives and Explosives Devices, FBI International Organised Crime Course, Shooting Range – Range Officers Course, Community Policing Course, Training Official Course, 4 x 4 Drivers Training Course, International Firearms and Explosives Identification by US Customs, International Firearms and Explosives Identification by ATF, Royal Canadian Mounted Police Firearm Trafficking School, Street Survival: Use of Firearm in Policing, Global Positioning System (GPS) Course, Extraditions and Mutual Legal Assistance Course, Expert Witness: Firearm Identification (Interstate NEXUS) by ATF
He has visited and done research at the following firearm museums, manufacturers, firearm collections and proof houses
Africa
Somchem (Denel), Western Cape, RSA, Pretoria Metaal Perswerke (PMP) (Denel), Pretoria West, RSA, New Generation Ammmunition (NGA), Centurion, RSA, Nobeltech Ammunition, Centurion, RSA, Frontier Ammunition, Stillfontein, RSA, Lyttelton Ingenieurswerke (LIW) aka Vektor (Denel), Centurion, RSA, Excalibur Arms, Johannesburg, RSA, Truvello Arms Manufacturers, Midrand, RSA, South African Bureau of Standards Proof House, Pretoria, RSA, South African Museum of Military History, Johannesburg, RSA, Bloemfontein Military Museum, Bloemfontein, RSA, Hartbeespoort Military Museum, Hartbeespoort, RSA Angolan Military Museum, Luanda, Angola, Fortaleza Maputo: Military Museum, Maputo, Mozambique,
Europe
Imperial War Museum, London, UK, The Royal Danish Arsenal Museum, Copenhagen, Denmark, Pietro Beretta, Gardone Val Trompia, Brescia, Italy, Gardone Val Trompia Firearm Museum, Gardone, Italy, Prague Army Museum, Prague, Czech Republic, Royal Scots Regimental Museum, Edinburgh, Scotland, Stirling Castle Regimental Museum, Stirling, Scotland,
Americas
Smith and Wesson, Massachusetts, Springfield Armory, Massachusetts, Harpers Ferry, West Virginia, New York Police Museum, NYPD, New York, NRA Museum, Washington DC, Knight Industries, Florida, ATF Firearm Reference Collection, Martinsburg, WV.