James M. Gannalo, NYPD Detective – Retired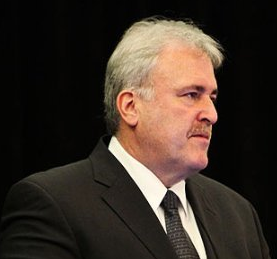 Mr. Gannalo is a practicing forensic firearms examiner/training consultant in the fields of firearm
operability, microscopic analysis of ballistics evidence and shooting incident reconstruction. He provides professional assistance to attorneys, municipalities and law enforcement agencies for case evaluation, courtroom and trial presentation in both criminal prosecution and civil litigation.He has been recognized as an expert witness in trials linked to firearms and their operability, ballistics, and identification, as well as microscopy, shooting incident reconstruction, gunshot-residue analysis and muzzle-to-target distance determination examinations.
Mr. Gannalo has created and/or instructed a number of forensic training programs for firearm ID, shooting incident reconstruction and expert witness courtroom testimony. These programs have been used to train hundreds of firearm examiners, investigators and police
officers.  He continues his education and professional development and has attended more than fifty (50) training courses offering over one thousand (1,000) hours of basic and advanced forensic related instruction in a number of scientific fields.His experience includes conducting independent examination and evaluation for a variety of firearm and shooting-related cases, using recognized analytical techniques, as well as providing expert witness courtroom testimony on an assortment of criminal and civil cases. He has been retained as a member of an advisory shooting incident reconstruction team which traveled to Abu Dhabi, UAE and investigated gunshot related injuries to UAE military personnel deployed to Iraq by assessing the bullet resistant properties of government vehicles. He has also been retained as a forensic consultant by the Argentine Forensic Anthropology team an internationally recognized organization supported by the United Nations and charged with the forensic investigation of discovered mass greaves throughout the world.Mr. Gannalo was selected as a forensic instructor for the BATFE National Firearms Examiner Academy. He also personally compiled an extensive forensic training manual,  adopted by
the NYPD Laboratory Firearms Analysis Section in 2004.He also has appeared as a forensic firearm examiner on Court TV's Nancy Grace Show, the Forensic Files series and the Fox Five News Network, as well as having provided professional assistance to journalists from the New York Times, New York Daily News, New York Post, Boston Globe and Time Magazine, for news articles related to firearms and shooting incidents.Further, he has provided technical advice relating to the preparation of scripts for the Law and Order and The Good Wife series, and assisted a number of authors, writers and journalists in novels, screenplays and articles relating to firearm identification, assassinations and murders.