Teresa Ficaretta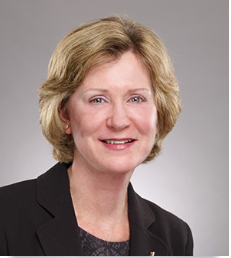 After law school Ms. Ficaretta joined the Bureau of Alcohol, Tobacco, Firearms and Explosives (ATF) and spent 28 years learning the complex federal firearms and explosives laws from the agency's experts.
During her ATF career, she was involved in implementing major policy initiatives in every area of the firearms and explosives laws, including the Firearms Owners Protection Act of 1986, the firearms import bans of 1989 and 1998, the 1989 Chinese embargo, 1996 Russian VRA, the Brady Law, the 1994 assault weapons ban, the 1996 Antiterrorism and Effective Death Penalty Act, and the Safe Explosives Act.
She held positions at ATF as Deputy Assistant Director, Deputy Chief Counsel, and Associate Chief Counsel (Firearms & Explosives). After leaving ATF in 2012 she went into private practice and have over 35 years of experience with the federal firearms and explosives laws.
Her practice focuses on regulatory compliance issues arising under the Gun Control Act, National Firearms Act, Arms Export Control Act, and the federal explosives laws.
She also has significant experience with firearms and ammunition excise tax (FAET), as she coordinated ATF's FAET program for 12 years.
Her government experience gives her unique insight into administration and enforcement of the federal firearms and explosives laws that provides an extraordinary resource for clients.